If you are a designer looking to add a touch of creativity and uniqueness to your design projects. Then you should definitely check out the 50 free Ink Abstract Textures collection. This collection comprises high-quality and unique textures that can be used in a wide range of design projects. With this collection, you can create stunning posters, banners, and digital art to capture the attention of your audience.
Unlimited downloads of 15+ million creative assets.

The abstract textures in this collection bring a modern and traditional graphic touch to your designs, imitating Chinese ink. You can discover many effects using popular software such as Photoshop or your favorite graphic design software. These tools will help you bring out the full potential of the textures and create stunning unique designs.
The 50 Ink Abstract Textures collection is a valuable addition to any designer's toolkit, and the fact that it's available for free download makes it an affordable option for designers on a budget. Thanks to Krakograff for sharing this awesome freebie. They have other cool works that you can check out by clicking on the "Check out more" button below.
Overall, if you're looking for a way to add a touch of creativity and personality to your design projects, the 50 Ink Abstract Textures collection is definitely worth checking out. With its high-quality textures and unique designs, this collection is sure to help you create stunning designs that will stand out from the crowd.
50 Free Ink Abstract Textures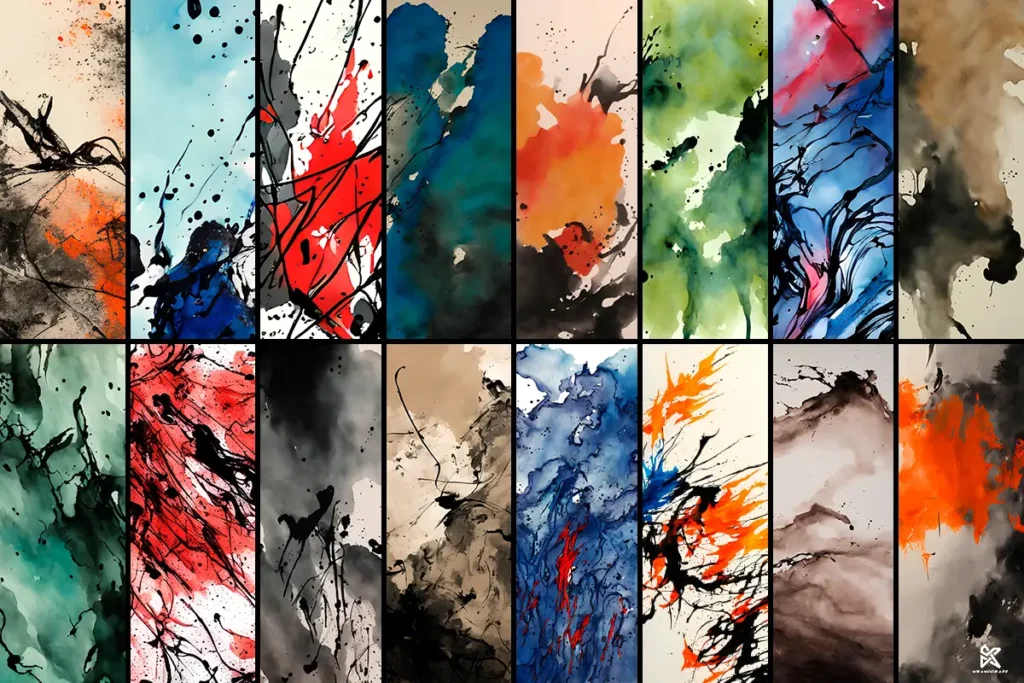 Format: JPG
Size: 325 MB
Designer:
Krakograff
License: Free for personal and commercial use