Free Myona Sans Display Font is modern and sophisticated that exudes elegance and boldness. This font is ideal for various design projects such as branding, packaging design, posters, invitations, web or app development, and other creative endeavors.
Unlimited downloads of 15+ million creative assets.

One of the standout features of Myona Sans is its ligatures and alternative letters, which provide a unique and personalized touch to your designs. The ligatures are available in both uppercase and lowercase letters, allowing for endless possibilities and combinations.
In addition to the font itself, Myona Sans also includes 6 Logo Templates and 3 Pattern Templates. These pre-designed templates provide a quick and easy way to incorporate the font into your projects and can be customized to fit your specific needs.
Overall, Myona Sans is an excellent choice for designers looking for a modern and versatile display font. With its bold, elegant, and unique style, it's sure to make a lasting impression on any project.
Free Myona Sans Display Font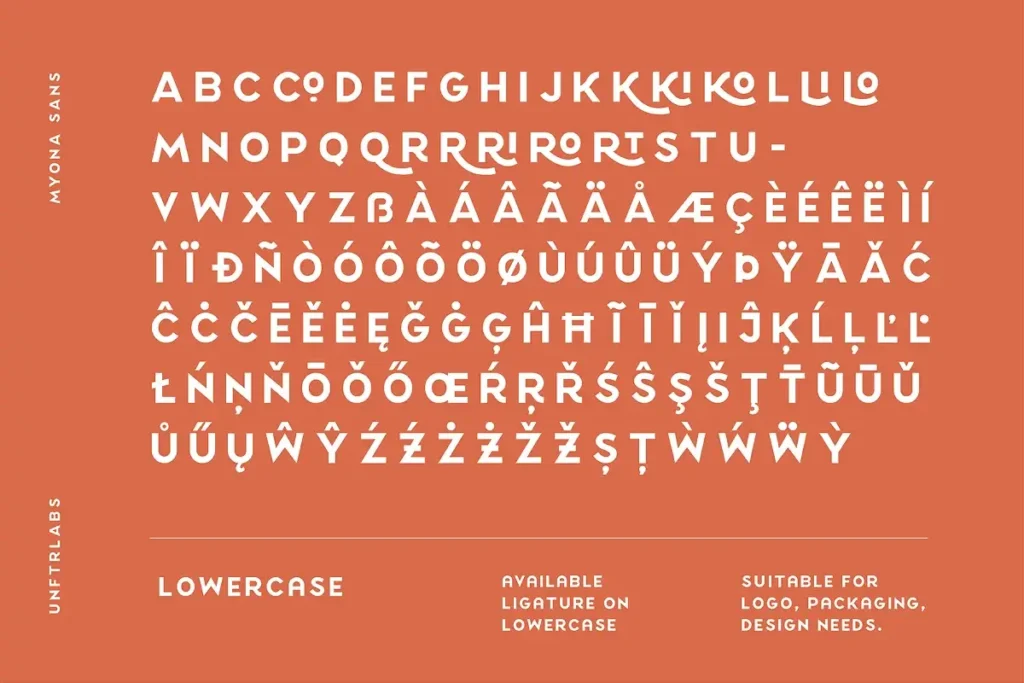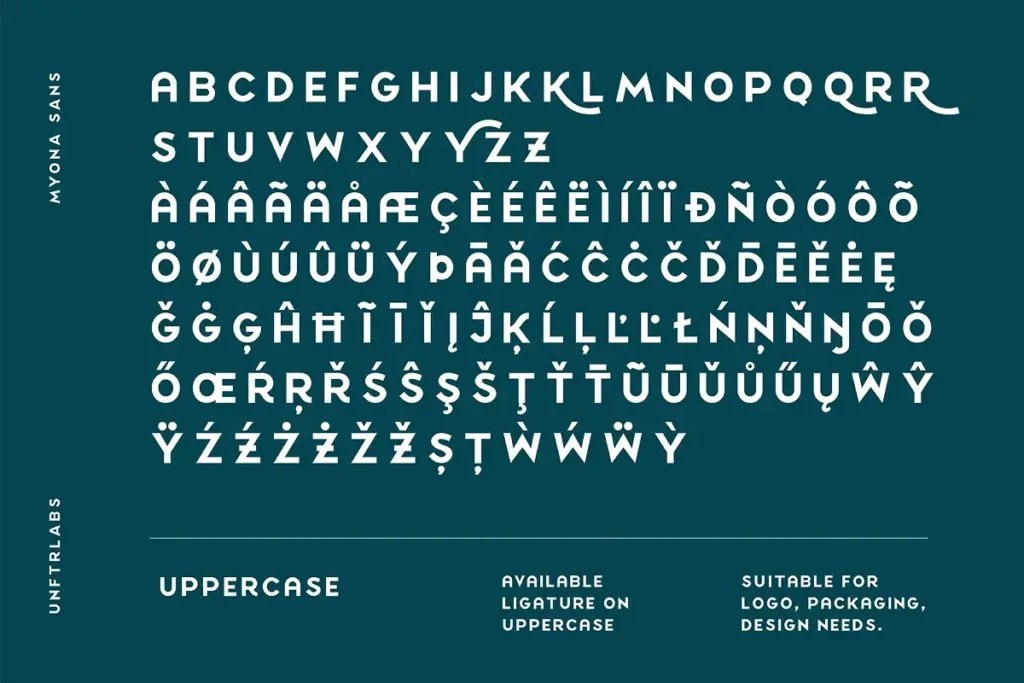 Format: OTF, TTF
Size: 11.4 MB
Designer:
Unfutur Labs
License: Free for personal use