Introducing the ultimate collection of fingerprint Photoshop brushes! With over 100 high-quality free photoshop fingerprint brushes, you can download them at any time. These brushes are of such exceptional quality that they surpass even premium products. Fingerprint brushes are used to add fingerprints or smudges to digital images, giving them a more realistic and tactile feel.
Using fingerprint brushes in Photoshop is easy. Simply select the brush tool, choose the fingerprint brush you want to use, and start painting on your digital canvas. You can adjust the brush size, opacity, and other settings to create the effect you want.
Fingerprint brushes are a great way to add realism and depth to your digital artwork. They can be used in a variety of ways, from adding fingerprints to a crime scene photo to creating a textured background for a graphic design project. With so many free options available, there's no reason not to give fingerprint brushes a try in your next digital art project.
Free Photoshop Fingerprint Brushes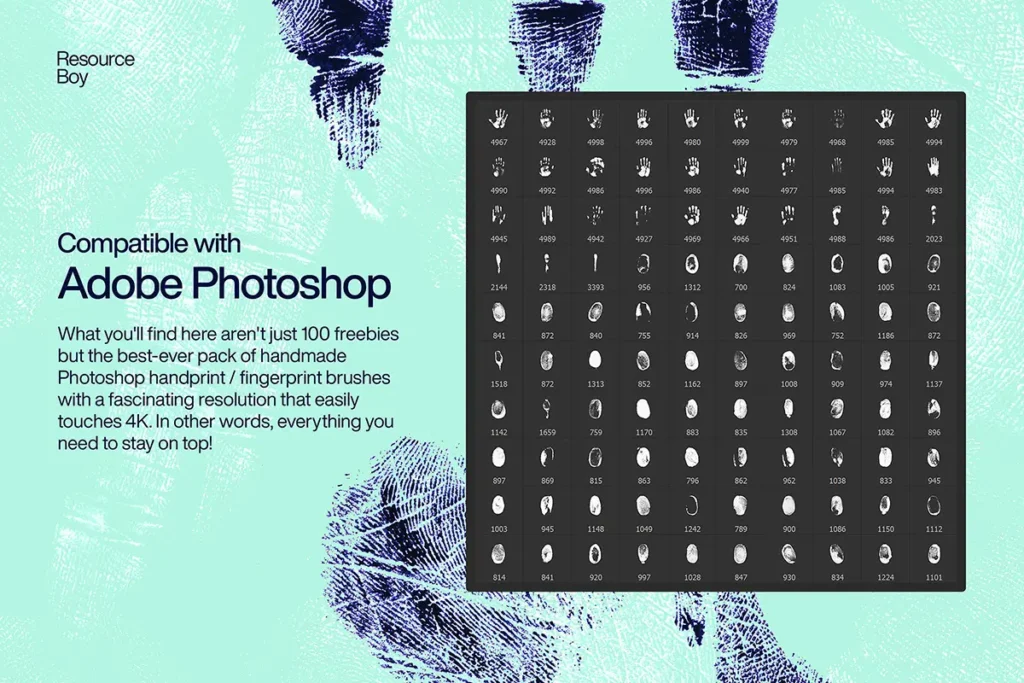 Format: ABR
Size: 127 MB
Designer:
ResourceBoy
License: Free for personal and commercial use