Saleha is a new free Arabic style font that is specifically designed for Islamic and Arabic-style graphic design. With its unique Arabic-inspired design, Saleha adds a touch of elegance and authenticity to any design project related to Islamic or Arabic culture.
Unlimited downloads of 15+ million creative assets.

One of the most striking features of Saleha is its ability to convey an Arabic feel to any text that you type using the font. Whether you are designing a logo, a flyer, or a book cover, Saleha can instantly give your design a sense of cultural significance and depth.
In addition to its authentic Arabic design, Saleha is also designed with Latin characters, making it easy to read and use internationally. This means that designers who do not know how to read Arabic characters can still use Saleha in their design projects without any issues.
The versatility of Saleha makes it suitable for a wide range of design applications. Whether you are working on a branding project, creating product packaging, designing posters or flyers, or even working on a movie title, Saleha can add a touch of elegance and sophistication to your work.
Moreover, Saleha can also be used to design apparel such as T-shirts, hoodies, and other clothing items. It is also an excellent choice for creating quotes and inspirational messages, giving them a cultural and traditional touch.
Overall, Saleha is a must-have font for any designer looking to add an Arabic touch to their work. Its unique design, coupled with its international readability, makes it a versatile and essential tool in any designer's toolkit. Whether you are designing for Ramadan or any other occasion related to Islamic culture. Saleha is a font that will definitely make your designs stand out.
Saleha – Free Arabic Style Font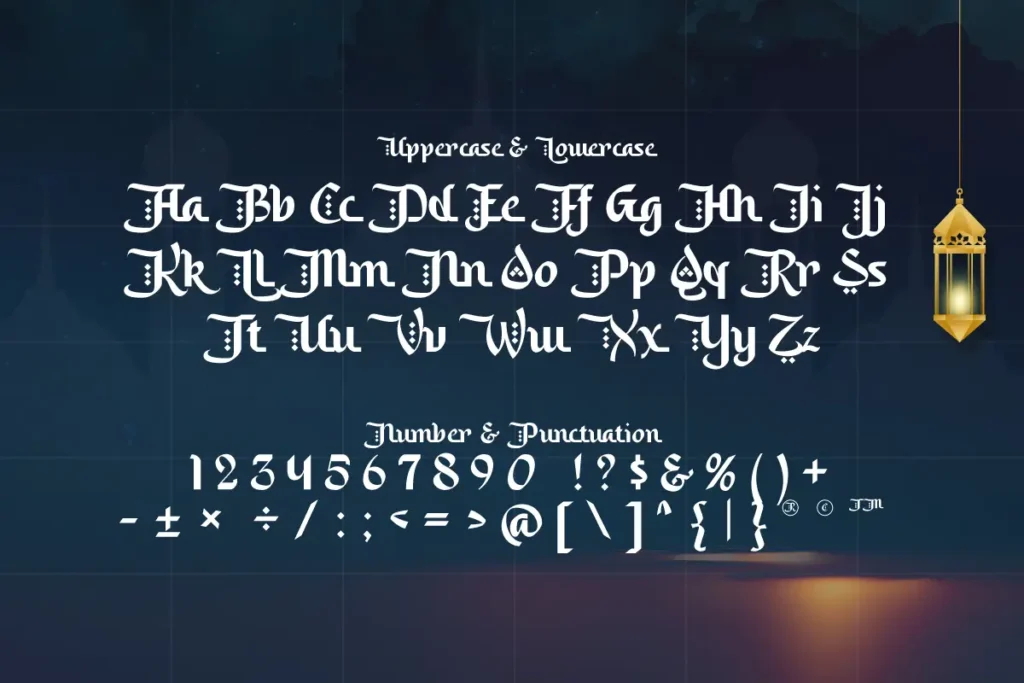 Format: TTF
Size: 19.7 KB
Designer:
Afkari Studio
License: Free for personal use