If you're looking for a unique and playful font for your next project, look no further than Balladon Bold. This bold playful display font is perfect for capturing attention and adding a touch of fun to any design.
Unlimited downloads of 15+ million creative assets.

One of the great things about Balladon Bold is that it offers all the basic styles you need for a successful project. It comes with both uppercase and lowercase letters, as well as numerals and punctuation, making it versatile enough to use in a variety of contexts.
Balladon Bold is also multilingual, which means you can use it to create designs in a range of languages. And if you're a fan of ligatures, you'll be happy to know that this font includes them too, giving you even more design options.
There are two other versions of the Balladon font family that are worth checking out: Balladon Standard and Balladon Stencil. Both of these fonts offer the same great features as Balladon Bold, but with slightly different styles that might better suit your project.
Whether you're working on a branding project, a website design, or any other creative endeavor. Balladon Bold, Standard, and Stencil are sure to help you stand out from the crowd. So why not give them a try and see what you can create with these fun and versatile fonts?
Free Balladon Bold Playful Display Font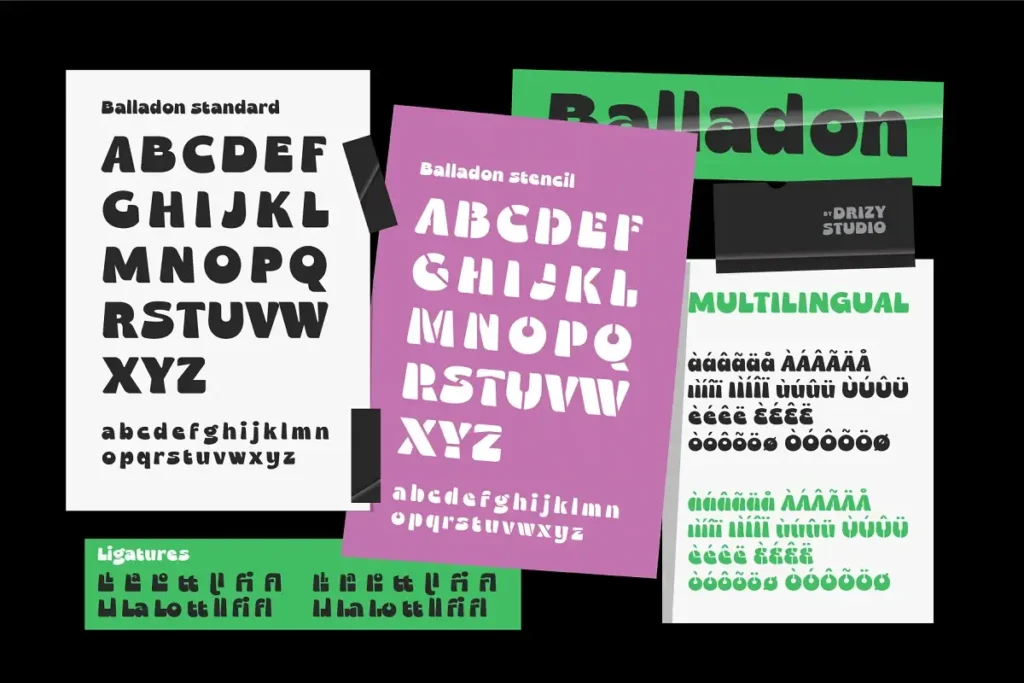 Format: OTF
Size: 37.9 KB
Designer:
Drizy
License: Free for personal use