Are you tired of spending hours designing Instagram or blog reel covers? Look no further than these 20 minimalist reel cover templates for Canva. Whether you're a creative, businessperson, or artist, these customizable templates will give your content a professional look and increase engagement with your audience.
These templates are designed to save you time and effort. With no design skills required, you can easily edit these templates in Canva's easy-to-use online design software. And the best part? It's free!
With 20 unique designs to choose from, you're sure to find the perfect template to match your brand and style. Whether you're showcasing your products or highlighting your latest blog post, these minimalist designs will make your content stand out.
Don't have Photoshop? No problem! These templates are editable in Canva, so you can get started right away. Say goodbye to complicated design software and hello to beautifully designed reel covers in minutes.
Minimalist Reel Cover Templates for Canva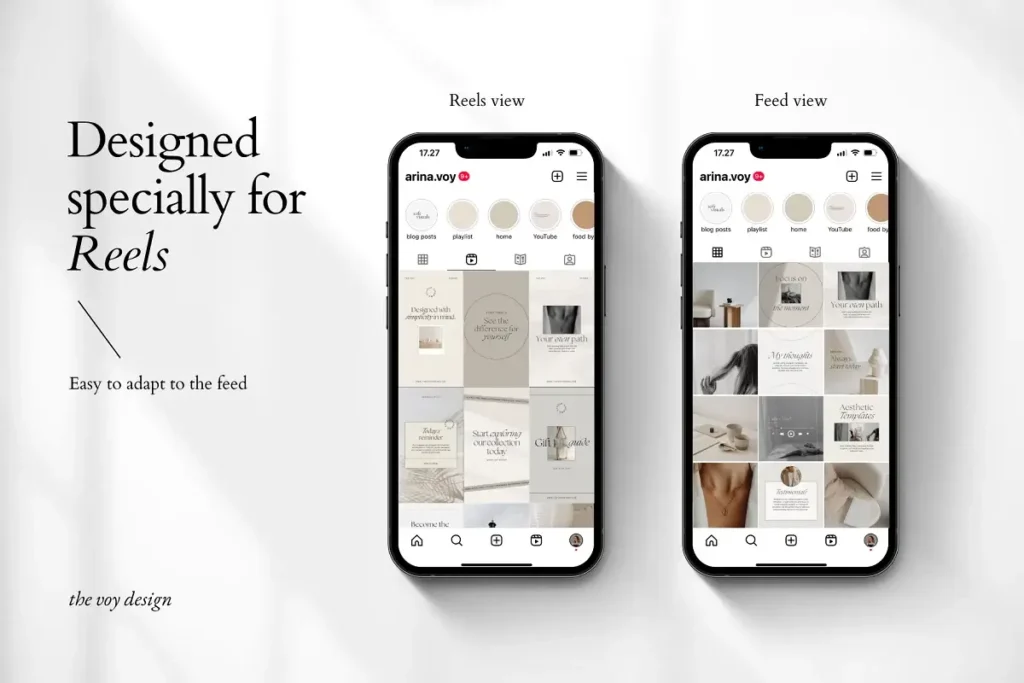 Format: Cavna
Size: 322 B
Designer:
The Voy Design
License: Free for personal use