Looking for a versatile and visually appealing Social Media Icons Pack to elevate your design projects? Look no further than this impressive 3D icons illustration pack! Perfect for everything from web design and game development to social media advertising and content creation, these icons are sure to bring your work to the next level.
This pack includes 32 high-quality PNG files, as well as 32 Blender files for those interested in animation or other 3D design work. Additionally, a Figma file is included for those who prefer to work with vector graphics. Whether you're creating a website, presentation, flyer, or poster, this pack has everything you need to make a statement.
Say goodbye to boring, flat social media icons and hello to dynamic, eye-catching 3D illustrations. With this pack in your toolkit, you'll be able to create stunning visuals that are sure to captivate your audience. So why wait? Get started on your next project today with this must-have Social Media Icons 3D illustration Pack.
Sosialistick – Free 3D Social Media Icons Pack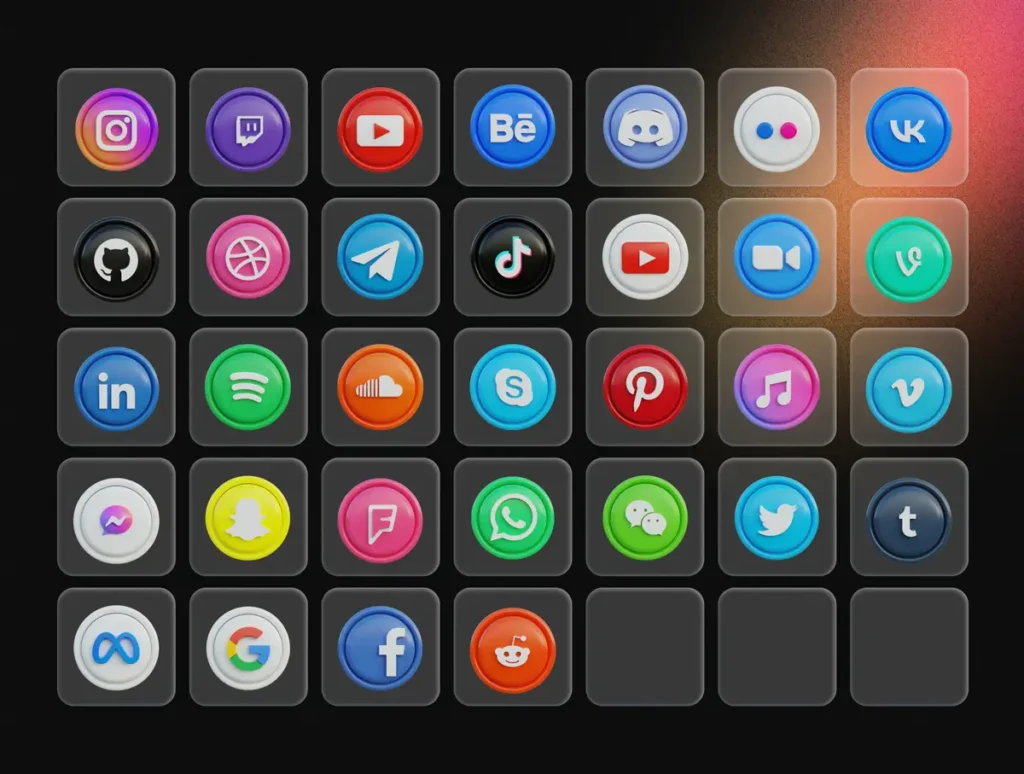 Format: Figma, PNG, Blender
Size: 901 MB
Designer:
PengedarSeni
License: Free for personal and commercial use