Introducing a Free Holographic Stickers & Backgrounds Pack, featuring 10 stunning digital stickers and 10 mesmerizing backgrounds. These digital gems have been meticulously crafted to evoke a realistic iridescent effect, boasting vibrant colors, ethereal streaks of light, and intricate patterns for an unparalleled visual experience.
Unlimited downloads of 15+ million creative assets.

Whether you're enhancing your social media presentations, creating eye-catching cover art, or embarking on diverse design projects, this resource is tailor-made for digital use. With each element thoughtfully provided in both Basic and Patterned styles, you'll have a total of 40 assets at your disposal. All files come in PNG format with a resolution of 72 dpi, ensuring seamless integration into your creative endeavors. Elevate your designs with this enchanting Holographic-Inspired Sticker Pack and unlock a world of visual possibilities.
Free Holographic Stickers & Backgrounds Pack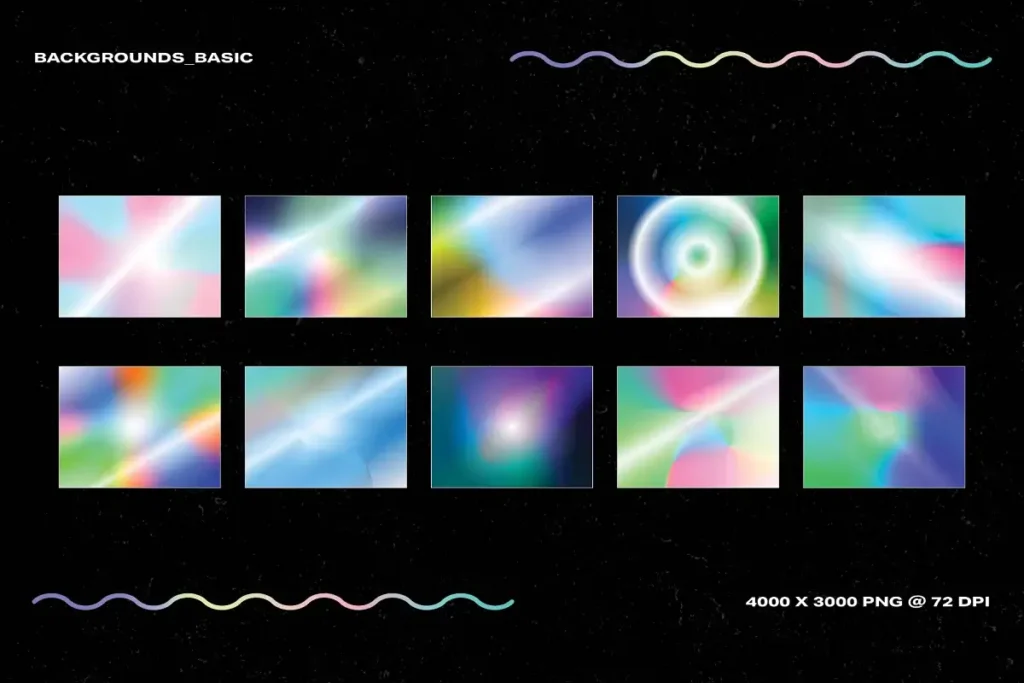 Format: PNG
Size: 74 MB
Designer:
Jesse Makes
License: Free for personal use