The "Free Flowers Vector Patterns & Graphics Pack" is a collection of digital assets that include seamless patterns, pre-made compositions, and vector files. The pack comprises eight seamless patterns that can be used to create floral designs seamlessly. Additionally, the pack includes six pre-made compositions that can be used as a starting point for creating more complex designs.
Unlimited downloads of 15+ million creative assets.

The pack also contains more than 50 vector files, which are available in AI, PNG, SVG, and EPS formats. These vector files allow for high-quality scaling and editing of the graphics. With these files, users can easily customize the colors, shapes, and sizes of the floral elements to suit their design needs.
Overall, the "Flowers Vector Patterns & Graphics" is an excellent resource for designers and artists looking to incorporate floral elements into their projects. The variety of files and formats provided in the pack makes it easy to use in different design software, and the seamless patterns make it ideal for creating repeating designs.
Free Flowers Vector Patterns & Graphics Pack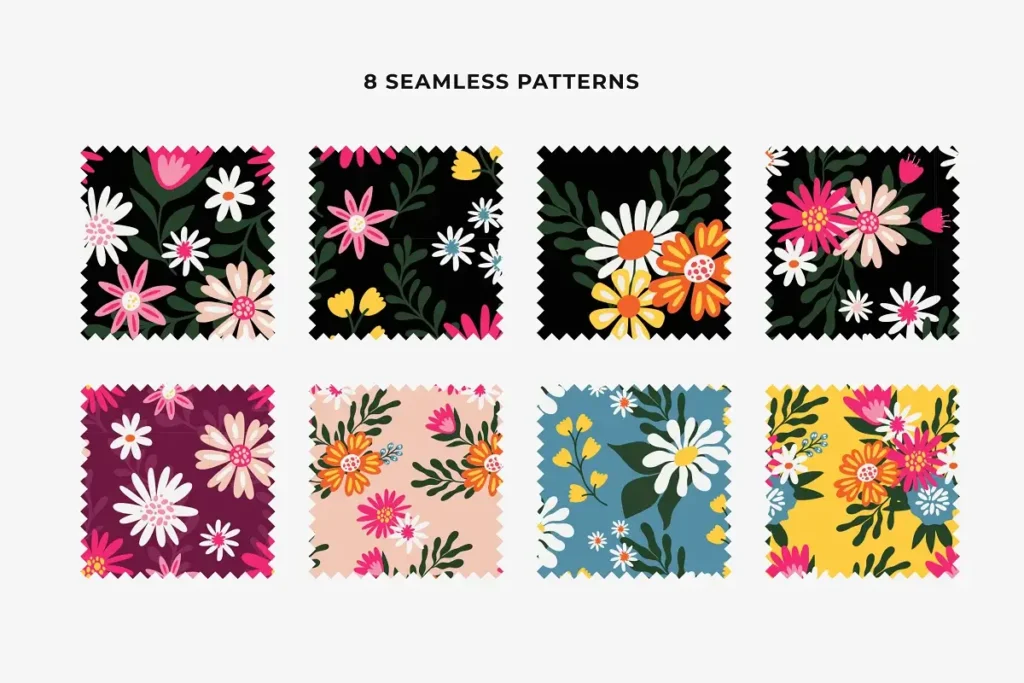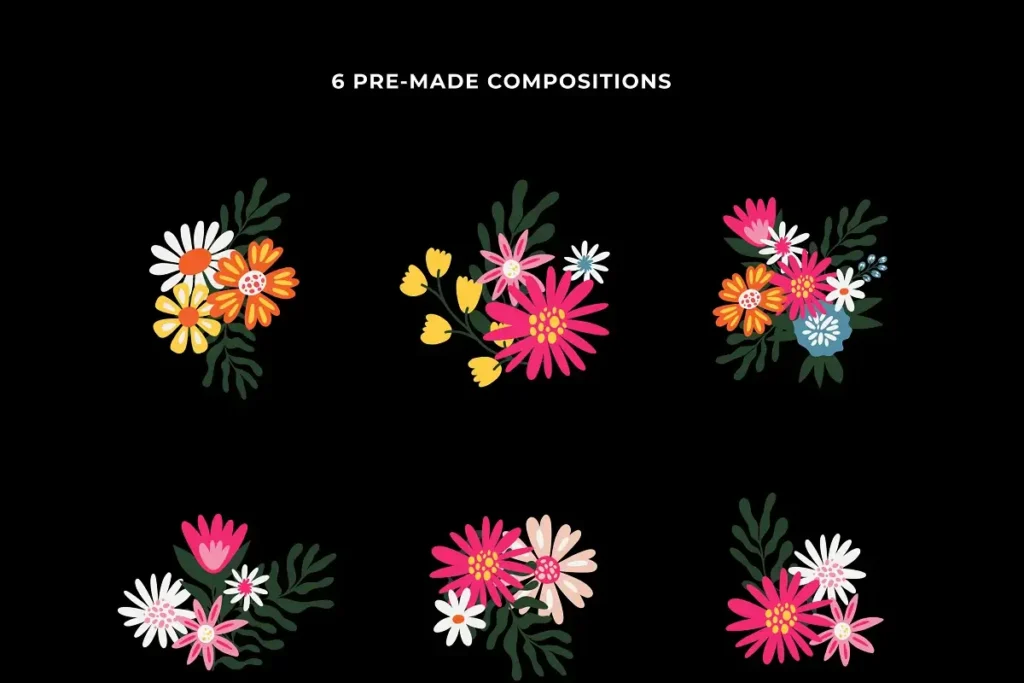 Format:  AI, PNG, SVG, EPS
Size: 63.6 MB
Designer:
Marie Smth
License: Free for personal use