If you're in search of stunning floral patterns and clipart vectors for your next creative project, look no further than the Fleur Blossom Floral Patterns & Clipart Vector collection. This adorable collection features 20 seamless patterns and clipart with separated elements in two color styles and PNG formats.
Unlimited downloads of 15+ million creative assets.

The stylish seamless patterns in modern style are perfect for adding a touch of elegance to fabric, textiles, wrapping paper, and more. With endless possibilities for producing apparel, bedding, fabric design, branding, and product packaging, this set is a must-have for designers, artists, and creators.
In addition to the seamless patterns, the kit includes a vector clipart with all elements in one AI file with color and black & white graphics inside. There are also 83 separated PNG elements in color on a transparent background.
The vector files allow for easy customization, so you can recolor and redesign any elements you like, making this collection perfect for personalizing your designs. Mix and match the patterns with premade floral compositions to create unique and stunning visuals.
Fleur Blossom Floral Patterns & Clipart Vector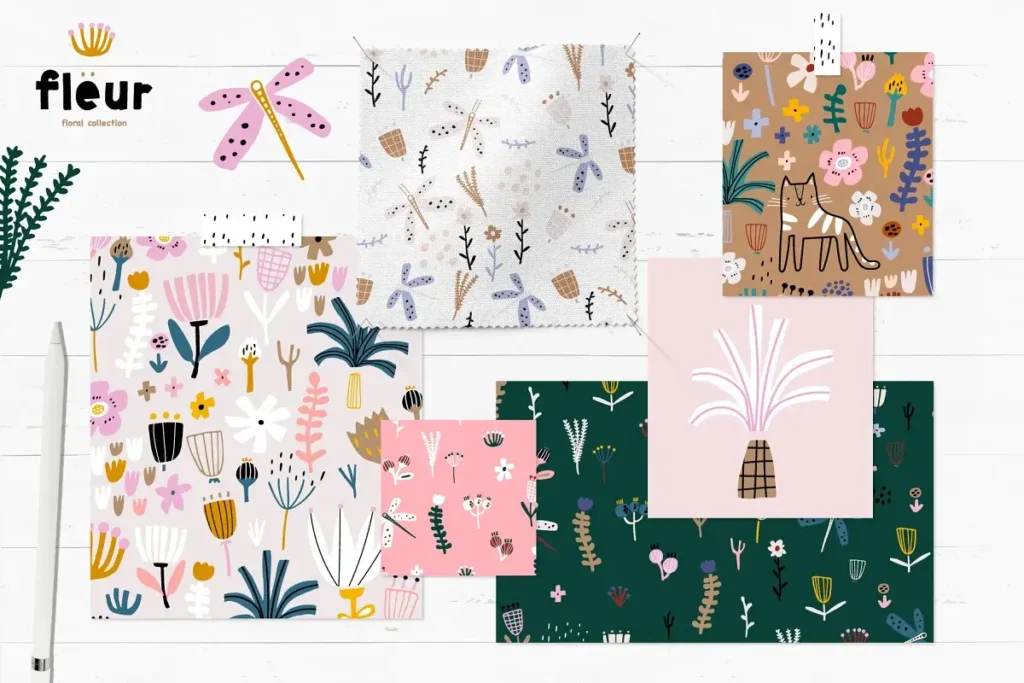 Format: AI, EPS, JPG, PNG
Size: 59.2 MB
Designer:
solmariart
License: Free for personal use