The FREE Gold Foil Glitter Paper Textures set includes 25 luxurious Gold Foil, Golden Glitter, and Metallic glam textures backgrounds that will add a touch of elegance and glamour to any project. These high-resolution backgrounds are perfect for use in digital or print designs, such as invitations, flyers, posters, and social media posts. The glitter effect is subtle yet striking, creating a sense of luxury and opulence. The gold foil adds a metallic shine that catches the light and adds depth to the design.
Unlimited downloads of 15+ million creative assets.

These backgrounds are also great for layering and blending with other design elements to create custom looks. Overall, this set of Gold Foil Glitter Paper Textures is a must-have for anyone looking to add a touch of luxury and glamour to their designs.
Free Gold Foil Glitter Paper Textures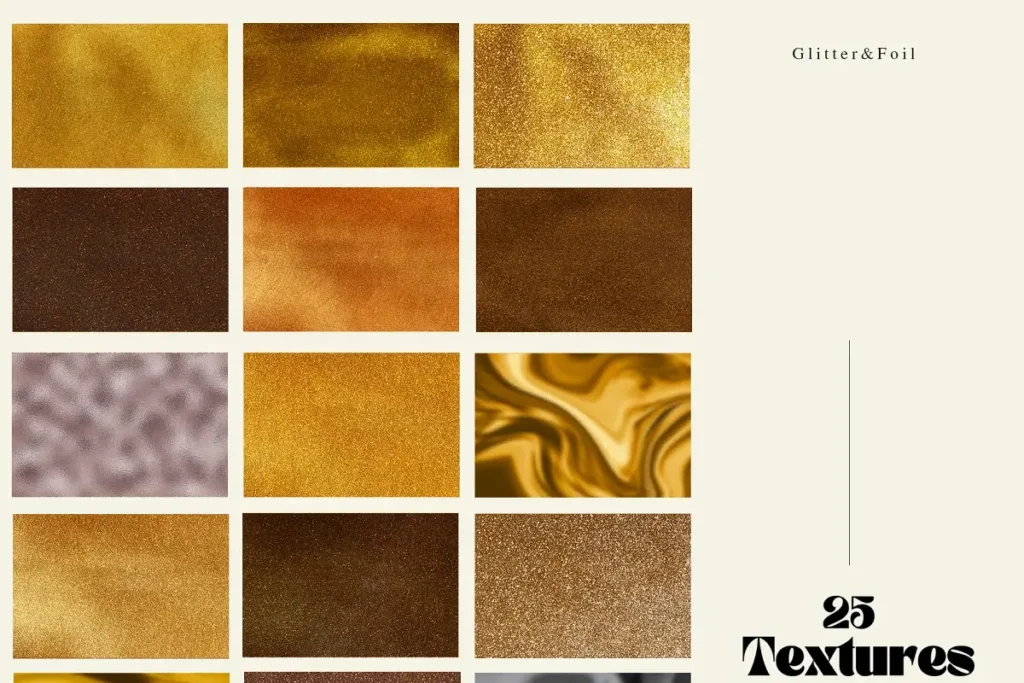 Format: JPG
Size: 455 MB
Designer:
NassyArt
License: Free for personal use