Introducing Squera Free Minimal iPhone Mockup Templates – Your Ultimate Design Showcase Solution!
Elevate your design projects to new heights with our Squera Mockup Templates. These templates offer a seamless way to present your work with stunning realism and clarity, leaving your audience excited and informed.
Boasting lifelike 3D effects and impeccable high-resolution quality, Squera Mockup templates are versatile mockups suitable for various applications. Whether you're showcasing products, designing websites, crafting social media content, or perfecting packaging designs, Squera has you covered.
Say goodbye to time-consuming processes and say hello to effortless design presentations. With Squera Mockup templates, you'll impress clients and captivate customers, taking your projects to unprecedented levels of success.
Key Features & Inclusions:
5 high-resolution images in .psd format
Smart layers for easy customization (requires Photoshop CS4 or above)
Minimum size of 2000x2000px for impeccable detail
300dpi for crystal-clear quality
Comprehensive mockup help file to guide you through the process
Don't miss out on the chance to make your designs shine – choose Squera Mockup Templates today!
Squera – Free Minimal iPhone Mockup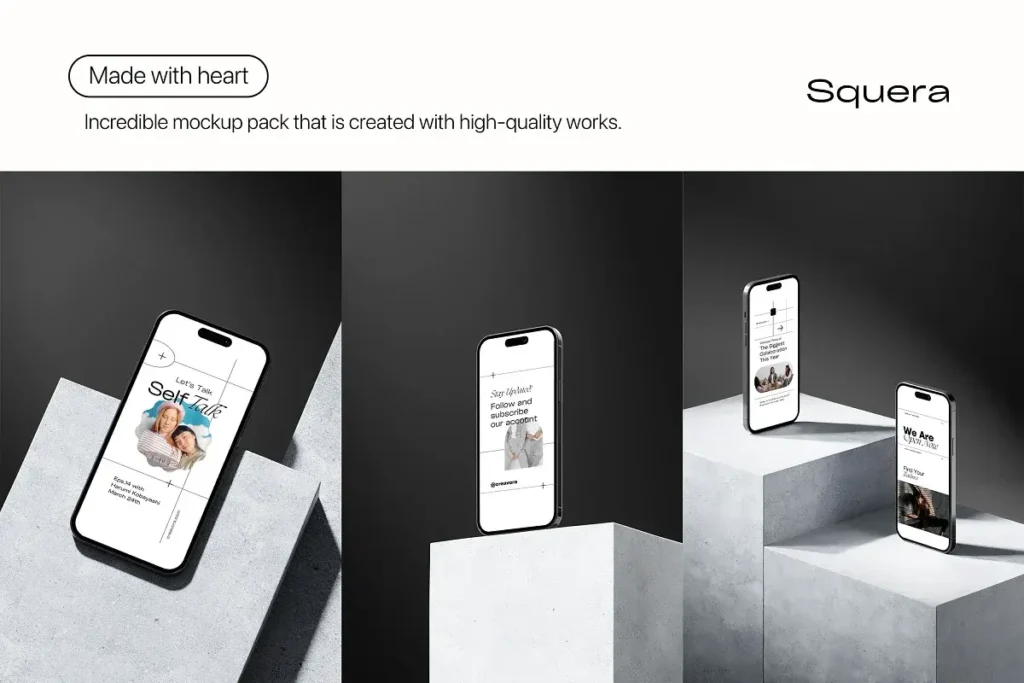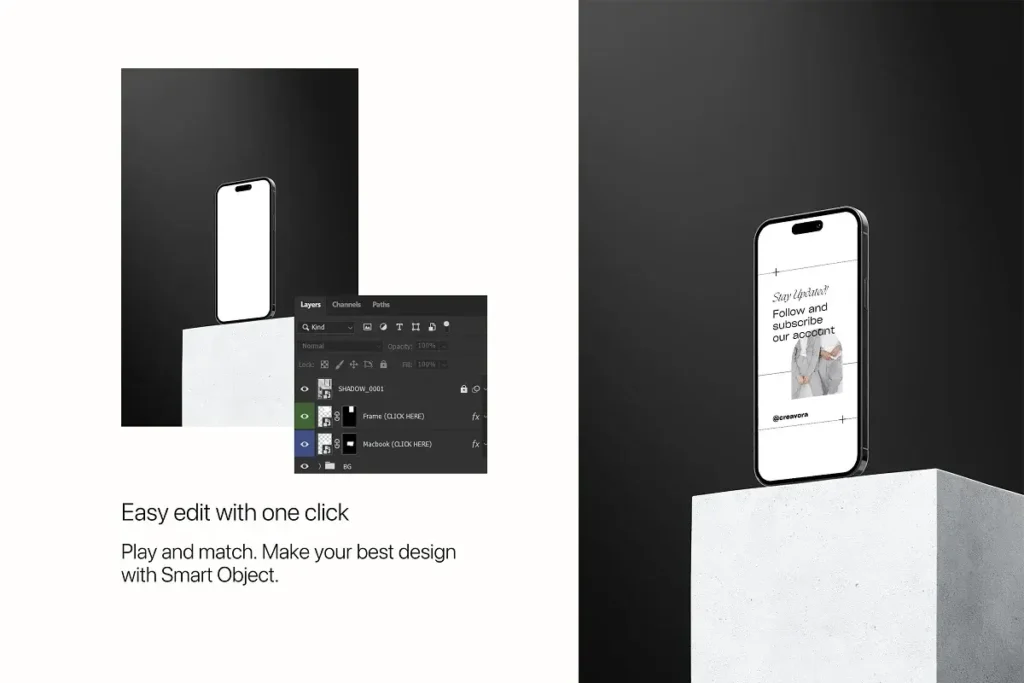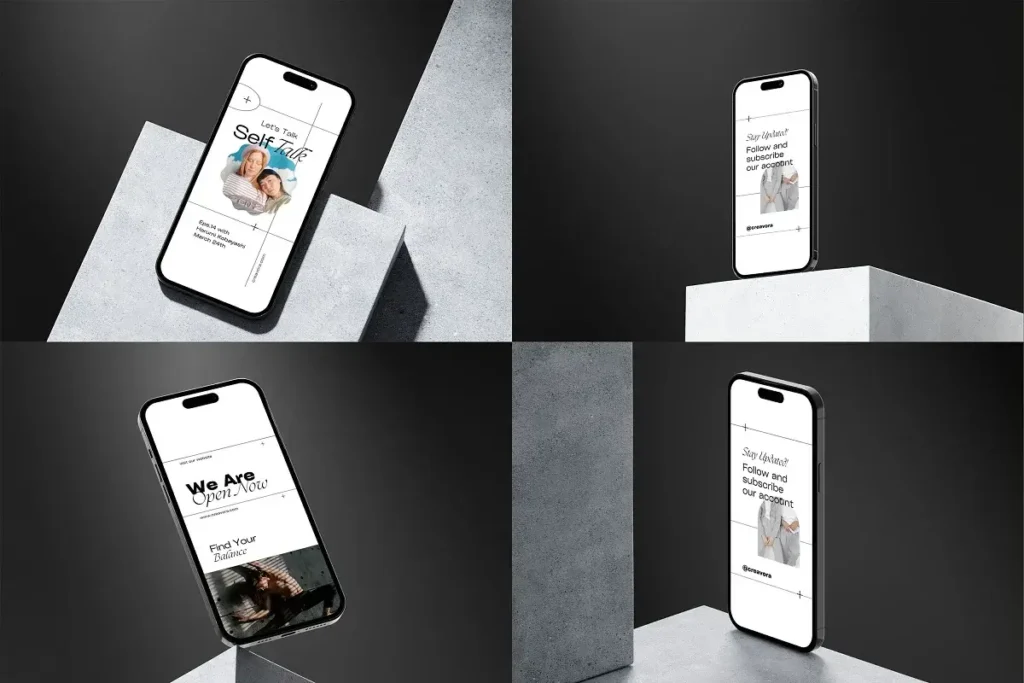 Format: PSD
Size: 63 MB
Designer:
Creavora
License: Free for personal use