If you're in the business of designing mobile apps or websites, you know how important it is to have a visual representation of your work. A mockup is a static, high-fidelity representation of a design that you can use to showcase your designs to stakeholders, get feedback, and even use as promotional material. The "Nothing Phone (1)" mockup is a popular choice for designers as it provides a sleek and minimalistic representation of a mobile device. The mockup comes in three file formats: Photoshop, Figma, and Sketch, making it accessible to designers using different design tools. This nothing phone mockup comes in two colors black and white with led lights on or off.
Using the mockup is straightforward and requires minimal effort. Simply import the file into your preferred design tool and insert your design into the designated smart object. You can then customize the mockup as needed, change the background color, add filters, or adjust the lighting to better match your design.
The free Nothing Phone (1) mockup is a versatile choice that can be used for a variety of design projects, from showcasing app designs to presenting website layouts. The minimalist style ensures that your designs are the main focus, and the realistic shadows and reflections add depth and dimension to the mockup. The best part? This mockup is available for free, making it an excellent choice for designers on a budget.
Free Nothing Phone (1) Mockup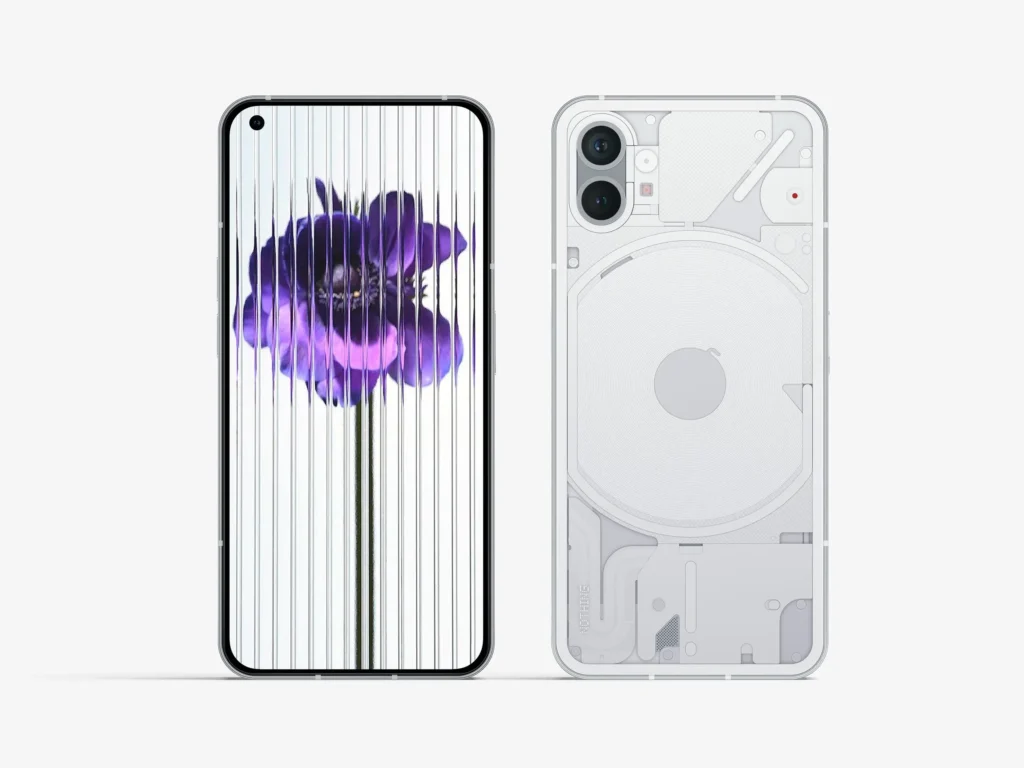 Format: PSD, Figma, Sketch
Size: 95 MB
Designer:
ls.graphics
License: Free for personal and commercial use
In conclusion, the "Nothing Phone (1)" mockup is a must-have tool for any designer looking to present their work in a professional and visually appealing manner. With its versatility, ease of use, and affordability, it's a great choice for designers of all levels and specialties. So, don't wait, download the mockup today and start showcasing your designs like a pro!