Look no further than these 100 Free Watercolor Photoshop Brushes. With just a click of a button, you can download the largest pack of watercolor brushes available. These brushes come in ABR format, which makes it easy to add textures and create dynamic designs.
Whether you are a professional graphic designer or a beginner, these watercolor brushes can add a creative touch to your work. With a wide variety of brush sizes and textures, you can create unique and stunning designs with ease. These brushes are perfect for creating watercolor paintings, illustrations, and even digital scrapbooking.
Using these watercolor brushes is easy. Simply load the brushes into Photoshop and start creating. You can adjust the size and opacity of the brush to create the perfect effect for your design. You can also experiment with different brush textures to create a variety of effects.
Whether you are designing a website, creating a logo, or working on a digital art project, these watercolor brushes are an essential tool for any designer. So why not download them today and start creating stunning designs that are sure to impress? With 100 free watercolor brushes at your fingertips, the possibilities are endless!
100 Free Watercolor Photoshop Brushes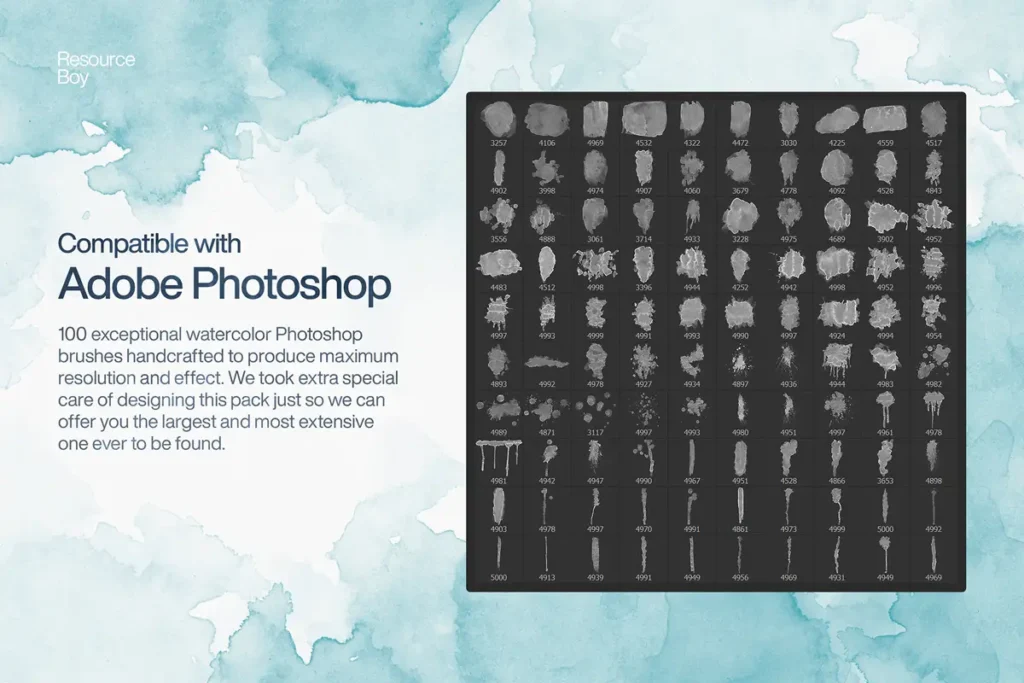 Format: ABR
Size: 467 MB
Designer:
resourceboy
License: Free for personal and commercial use