Free Photoshop AntiGradients is a creative and innovative pack of 99 gradients designed to add color and energy to your artistic creations. This pack is perfect for graphic designers, artists, and anyone looking to create visually striking designs that catch the attention.
Unlimited downloads of 15+ million creative assets.

The gradients included in AntiGradients have been carefully crafted to create vivid and dynamic color combinations that are beautiful and unique. Whether you're looking to create abstract art, design a poster, or create an album cover, these gradient maps are sure to provide the perfect backdrop for your creativity.
AntiGradients comes with 5 Photoshop Texture Patterns that add an extra layer of depth and texture to your designs. These patterns can be seamlessly integrated with the gradients to create even more stunning effects that will impress.
Even if you're new to Photoshop, AntiGradients is easy to use and comes with a . PSD example file to help you get started. With this pack, you can unleash your creativity and create bold and daring designs that are sure to stand out from the crowd.
Free Photoshop AntiGradients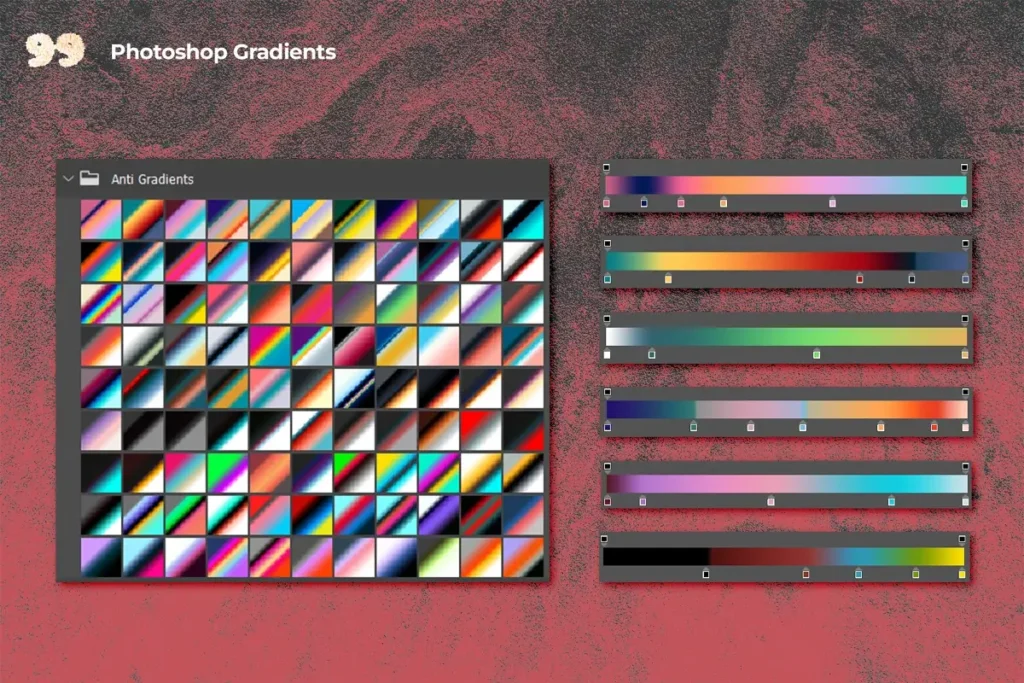 Format: .grd, .pat
Size: 2.59 MB
Designer:
bbymedia.store
License: Free for personal use