Arrows are a timeless design element that has been used in everything from ancient cave paintings to modern-day web design. While the use of arrows has evolved over time, their basic purpose remains the same: to point the way.
In the past, arrows were primarily used for hunting and warfare. Today, they are commonly used as navigational tools in web and app design. But regardless of their purpose, all arrows share one common goal: to guide the viewer in the right direction.
While arrows are most commonly associated with directions, they can also be used to represent progress, movement, and change. In fact, the arrow is one of the most versatile and widely used symbols in the world.
So whether you're looking to add a touch of whimsy to your web design or you're in need of a practical way to guide your users, arrow vectors are a great place to start. And with this free mega pack, you'll have everything you need to get started.
225+ Free Mega Pack of Awesome Arrows In Vector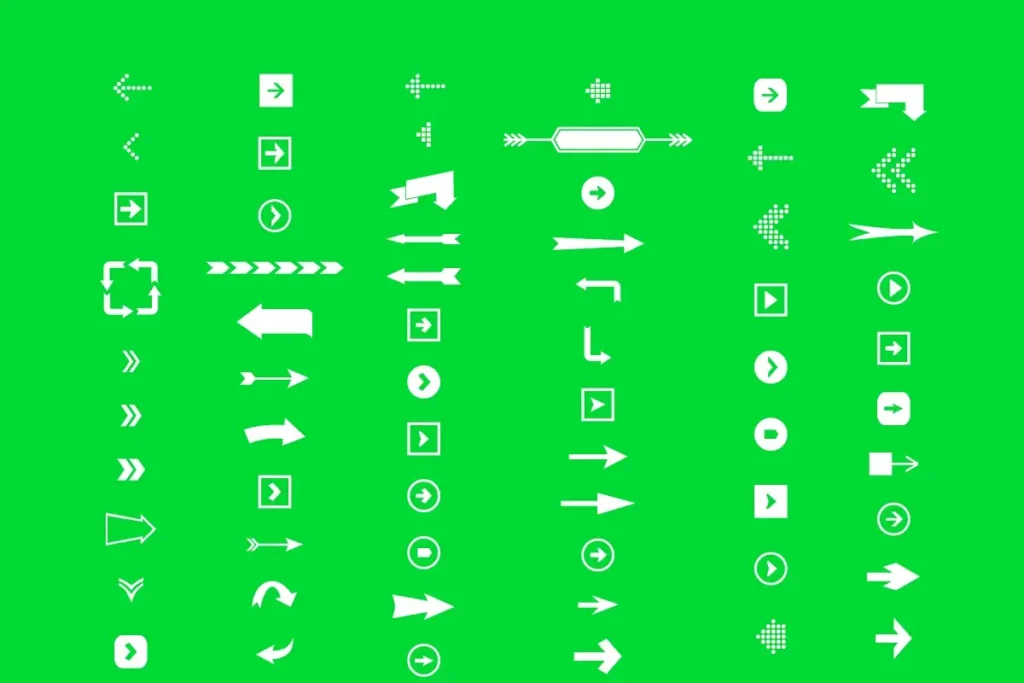 Format: AI, PSD, PNG
Size: 2.39 MB
Designer:
firetuts
License: Free for personal use
A collection of 225+ vector arrow designs for you to choose from. As each element is created in vector format, you can scale them and change their configuration to match the style of your own design with ease. In order to simplify the use of the arrows, they are all grouped as objects. The files come in the following formats: AI, PSD, and PNG!