Are you looking to add a unique touch to your designs? Look no further than this massive collection of 100 free brown packing tape textures. This exclusive collection is focused solely on brown packing tape PNGs, providing a wide range of options for designers and creators alike.
Unlimited downloads of 15+ million creative assets.

Each texture in this pack has been carefully selected and prepared to provide the highest quality and most realistic representations of wrinkled brown packing tape. These textures can be used to add a touch of realism and depth to any design project, from website backgrounds to print materials. What's even better is that this elite pack of 100 textures is completely free to download.
Whether you're a seasoned professional or just starting out, these textures are sure to add a unique touch to your work. So why wait? Download the pack today and start exploring the endless possibilities of packing tape textures.
Free Brown Packing Tape Textures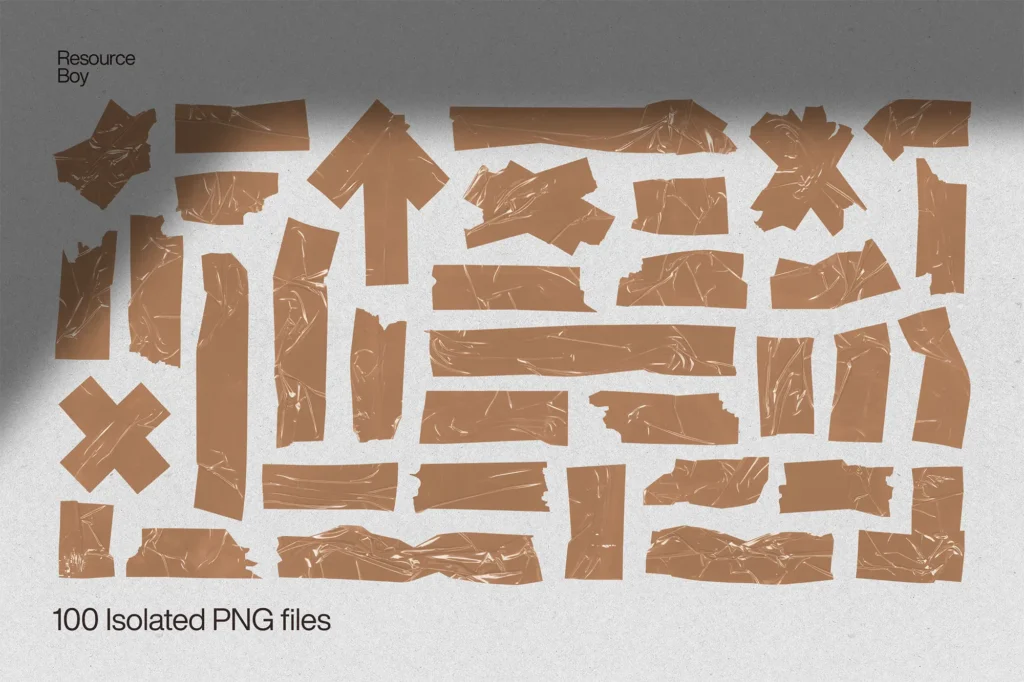 Format: PNG
Size: 995 MB
Designer:
Resource Boy
License: Free for personal and commercial use